What is home automation?
home automation refers to a convenient home setup where appliances and devices can be automatically controlled remotely from anywhere with an internet connection using a mobile or other tablet device. Devices in a smart home are interconnected to each other with the internet, allowing the user to control functions such as security access to the home, temperature, lighting, and a home theater remotely. ( how we always wanted to be like stark and let Jarvis follow the commands and protocols, you can definitely feel closer to this with the voice-controlled home automation devices.)
Some good examples of voice control home automation devices are – Google Home, Amazon Alexa
KEY TAKEAWAYS
A smart home allows homeowners to control appliances, thermostats, lights, and other devices remotely using a smartphone, tablet or a voice control through an internet connection.
Smart homes can be set up through wireless or hardwired systems.
Smart home technology provides homeowners with convenience and cost savings.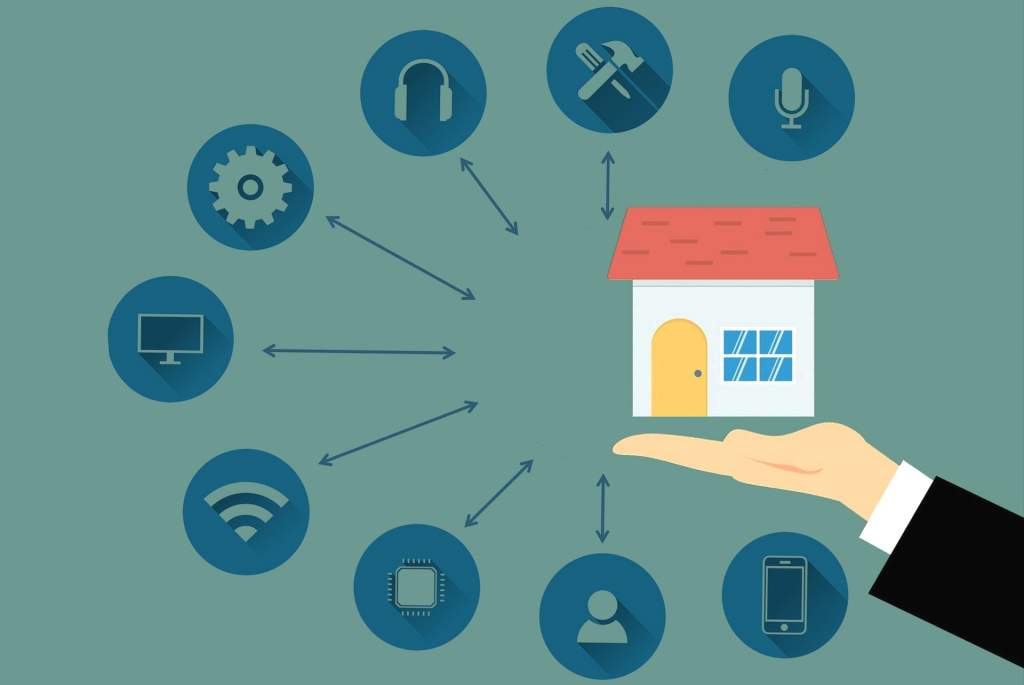 How Smart Homes Work
A smart home's devices are connected with each other and can be accessed through one central point—a smartphone, tablet, laptop, or game console. Door locks, televisions, thermostats, home monitors, cameras, lights, and even appliances such as the refrigerator can be controlled through one home automation system. The system is installed on a mobile or other networked device, and the user can create time schedules for certain changes to take effect.
Smart home appliances come with self-learning skills so they can learn the homeowner's schedules and make adjustments as needed. Smart homes enabled with lighting control allow homeowners to reduce electricity use and benefit from energy-related cost savings. Some home automation systems alert the homeowner if any motion is detected in the home when they're away, while others can call the authorities—police or the fire department—in case of imminent situations. Once connected, services such as a smart doorbell, smart security system, and smart appliances are all part of the internet of things (IoT) technology, a network of physical objects that can gather and share electronic information.
Convenience and efficiency are the main reasons behind the increase in smart home technology use.
Smart homes can feature either wireless or hardwired systems—or both. Wireless systems are easier to install. Putting in a wireless home automation system with features such as smart lighting, climate control, and security can cost several thousand dollars, making it very cost-friendly. Hardwired systems, on the other hand, are considered more reliable and are typically more difficult to hack. In many cases, a hardwired system can increase the resale value of a home.
The global home automation market was valued at about $24 billion in 2016. That figure is expected to grow as more people begin to adopt smart home technology to the tune of about $53.5 billion by 2022. Video entertainment is expected to be the largest component of smart home technology, followed by home security and monitoring services. Smart speaker technology has already successfully penetrated the U.S. market, where roughly 31% of households use a device like the Amazon Echo or Google Nest.
We at pronominaengineers provide all these services to our clients. Our IT Professional setup your home automation in the way you desire it to be.
So to contact us click here and get a quote today.
Happy automation