The story of Systems began in 2019 with a dream to change the way people used their Outdoor Spaces and convert them from believing them to be 'Outside' to a place that they would enjoy and cherish.
Discover Luxury Awnings by Systems
Protect from Sunlight, Glare, Heat, Rain and Dew & Transform your Outdoors into a space to enjoy and use
Retractable Arms Awnings by systems are manufactured with high quality aluminum die casted components & high strength extrusions. A maximum size of 35 feet width & 12 feet projection can be achieved using a single manually operated lever or an automated remote controlled system.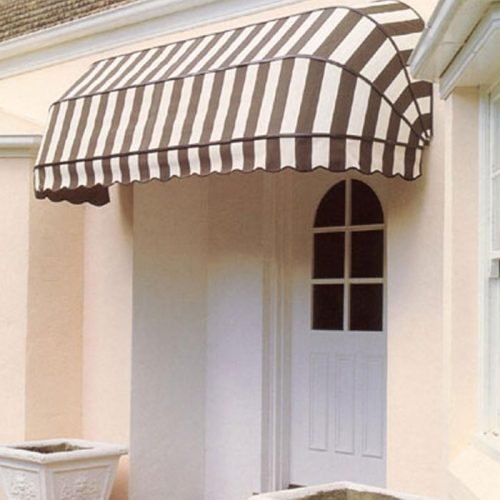 Systems Basket Awnings are manufactured with high strength aluminum progiles, powder coated white which are rust proof and durable. The Basket awning shape enhances the decor of any window or door, at the same time provides protection from the sun's direct heat entering the indoors & protects from rains.
Systems Nebula Drop Arm Awnings are the most efficient protection or Windows from Sun & Rain. The Nebula can open up upto 140 Degrees there by protecting even from inclined sun rays. Pull the awning down for complete privacy or open it completely to enjoy the winter sunshine and monsoon skies
Systems manufacturers all its Retractable Arm awning components In-house in its facility in Dehradun, India. Three models of retractable arm components are offered-Lunar, Nio & Meteor. Components are either gravity die casted or extruded with the aluminum alloy in got ,also produced In-House.
we always give the best price